Subjective strengths of oral malodor – Peculiar circadian variation and reduction through treatment -
Higuchi K.†, †††, Honda S. ††, †††
(†Higuchi Dental Clinic Co. Med. ††Honda Dental Co. Med. †††Excellent Breath Alliance Clinics)
〔Purpose〕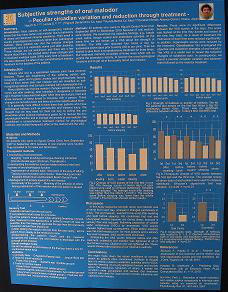 アジア予防歯科
学会展示ポスター
Most patients of self-recognizing halitosis sense that they have certain oral malodor due tobehaviors of others and abnormal intraoral conditions. Their smell is usually physiological and relatively lighter than pathological halitosis. Many patients say that the malodor changes periodically and it is especially worse just after awaking. These changes are not well-known and there are a few reports about them. We studied about these changes with a visualized analogue scale (VAS) every time of treatment. We also observed the effect of our comprehensive malodor treatment on the troubles of the patients.
〔Methods〕
50 patients who came to Higuchi Dental Clinic from September 2007 to September 2010 because of oral malodor were studied. They consisted of 12 males and 38 females.
〔Therapeutic methods〕
1.Controlling of oral anaerobes  
Gargling 
Tooth brushing and tongue cleaning instruction   
Chloride dioxide agent (ProFresh, TheraBreath)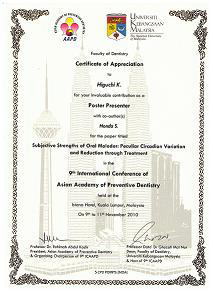 ポスター発表者に対する証明書
2.Harmonizing the systemic function related ordinary habit and recovery of oro-physiological function.
Improvement of ordinary habit Instruction of the way of talking.
Training of pronunciation and muscle Water taking and diet.Excellent Breath Gum and Excellent Breath Dental Paste.
3.Management of anxiety against the oral malodor Personality of the patient
Meaning of the behavior of others
Arising mechanism of the malodor when the patient is tensed.
[Results and conclusions]
We might make clean the actual conditions of morning breathas patients often complained. Halitosis is thought that it is mainly related to anaerobic activities and to VSCs. Besides lowering of oro-physiological function and anxiety about the suspicious behaviors of others, it makes the condition more complicated and serious. Our treatment method was useful for improvement of both subjective and objective oral malodor.
[Discussion]
In this study subjective strength about oral malodor was of same level each day, whereas it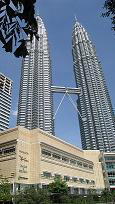 ペトロナス・ツインタワー
クアラルンプールの
ランドマーク
changed periodically in a day. The oral malodor seemed to be worst after awaking and least before sleeping. We considered that oral and pharyngeal cavities became dry during sleep, because a salivary flow was reduced. Following production of volatile sulfur compounds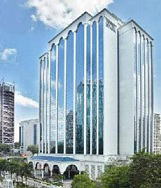 イスタナホテル
(VSCs) by anaerobes, VAS scores showed highest level consequently. Since before sleeping was the most relaxing time for most patients and a salivary flow was increased, VAS scores were minimized. Comparing the VAS scores between before and after treatment, subjective oral malodor was lightened at all of four times in a day. Objective one was lightened too. These results showed effectiveness of our treatment methods.
ce